Detroit Lean Six Sigma Green Belt Certification and Training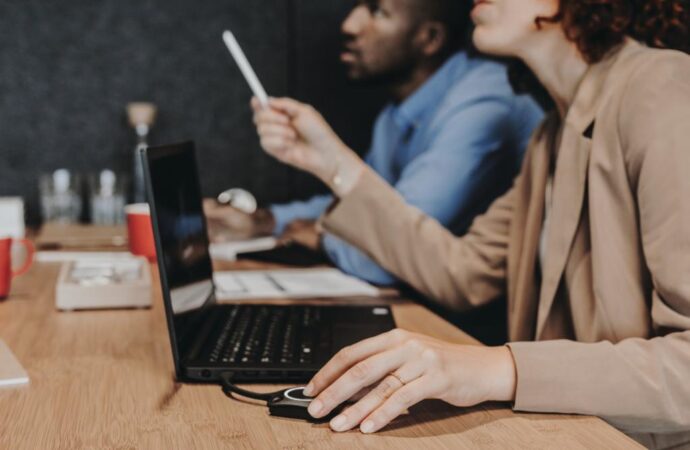 If you are new to Six Sigma, what you need to remember above anything else is that the methodology involves working within the company's existing processes and dealing with any issues so you can find solutions and guarantee continuous improvement is achieved. Since it is a lot of work, it will take more than one person or practitioner to implement the methodology, and proper training is required. Our team at Lean Six Sigma Curriculum for Detroit High School Students of Michigan offers green belt training and certification for those who are interested in the subject. This will enable students or workers to:
Learn everything about the methodology in the practical aspect of its implementation.

You will improve your leadership, problem-solving, decision-making, and other basic skills.

Add value to your curriculum and make sure companies know how valuable you can be for implementing the methodology.

You can improve your results and processes as a school or company by having well-trained people implement them.
After completing training, green belt practitioners need to manage large-scale projects and implement LSS at an extremely high level. We don't expect anything less from them as we make sure every certified individual knows how to handle the methodology.
This certification is useful for everyone, no matter if they are a professional or a student in any field. It even applies to those who are just starting high school and are not yet able to complete their regular activities. However, a yellow belt is a prerequisite for them or anyone applying for this training since this first level in LSS teaches them all the terminology and basic elements.
If you are looking to reach your goals, what belt should you choose for workers, students, or yourself? 
A green belt is often the best option as they prepare them for small- and large-scale projects or tasks.
Within a matter of weeks, the Green Belt Training program provides workers with the skills and knowledge they need to manage tasks, and students gain lots of advantages over their peers.
Can a Green Belt Certificate Help Your Career?
To begin with, let's review the level that comes before the green one: a yellow belt.
A yellow belt is about the foundation and basics of LSS. You can still apply the methodology and participate in small-scale projects when getting trained and certified since the outline contains:
Terminology.

Lean and Six Sigma: What is each, and how do they work together?

Structures and processes.

Data collection and analysis.

Leadership.

Collaboration skills are crucial.
You can use the yellow training to perform small tasks in the company, such as data collection and problem-solving, reporting about project issues, or data entry.
However, it will limit your ability and opportunities to take better job positions or be more involved in projects.
Then, what makes a green belt more valuable than others?
A green belt is necessary if you want to be able to look beyond the job titles and positions. This training includes topics such as:
Six Sigma tools.

Problem-solving.

DMAIC.

SIPOC.

Risk mitigation.

Regression analysis.

Customer requirements.

Expectations.

Making decisions.

Strategies specific to your company's or personal goals are learned, and you will learn how to work with Sigma and your recent knowledge.
This training prepares you to take leadership roles and guarantees that you are able to lead several yellow belts or even other green belts in the right direction so the results you need and want are achieved. 
Students are also able to earn more credits and are better equipped to work in any industry.
A yellow belt does not necessarily mean that it is less valuable. A green belt can boost your career because you have the opportunity to jump into new projects and manage them. While a yellow belt allows you to be under the wings of others yet opens great opportunities to scale in an industry or company.
Both have advantages, so we recommend you ask our team for help when choosing your training after completing the yellow one. For example, if investing time in green belt training is worth it.
How Long Does It Take to Get a Green Belt?
A Green Belt Certificate is possible to obtain in 2 to 3 weeks or 10 to 20 days, depending on how quickly you finish our training based on the schedule and number of classes you take during the week.
Your certification will be issued after this:
You are trained.

Ask to take our exam.

Pass the exam with at least 290 points out of 400.

Our team will then give you the certificate within a few days.
Contact us to let us know your expectations. We'll arrange your training around your schedule and get you your certification quickly!